Become a job-ready,
cyber security specialist
in just 14-24 weeks.
Don't spend four years in college, get job-ready in three to six months! With our full or part-time programs
TESTIMONIALS
What our
students say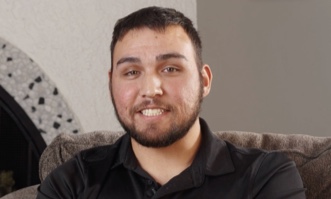 Marcus Mapes
"What they taught me stuck with me because they taught it so well, but I can also go back to it every single day and review it if I have any questions"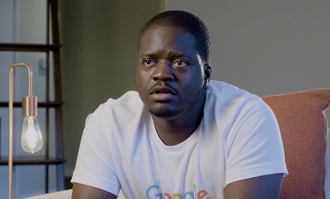 Keron Taylor
"NexGent is a great place to learn and build a solid foundation in real-world network engineering skills. I joined because I was lacking the confidence in my foundational networking skills even though I had my CCENT."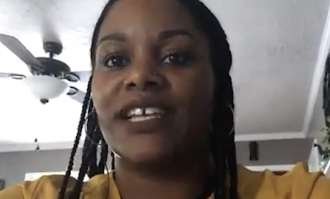 Makeia Jackson
"NexGenT helped me get my passion back, to come up with a solid and sound vision, and to know that I'm going to have to put in the work and not to expect something to come to me easily. It helped me remember not to give up on myself and to keep learning every day."
YOUR MENTORS
Guidance and Motivation
The program is created by engineering veterans who worked at Cisco, Arista Networks, top VARs, and in the U.S. Air Force. The founders have trained over 1000+ engineers for the military and built this curriculum from the ground up in order to make you job and mission-ready!
Over 40+ years of combined industry experience have been poured out into our Full Stack Network Engineering program to take anyone from Zero to Engineer in 14 to 24 weeks.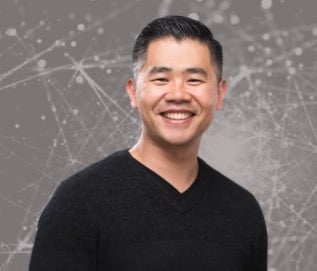 Terry Kim
Founder and CEO of NexGenT – I've worked in the IT industry for 15+ years before starting this company and have been fortunate enough to work for some amazing companies such as Cisco Systems, Arista Networks, and Dimension Data as a Network Architect/Systems Engineer. And my mission is to help you level up in Information Technology!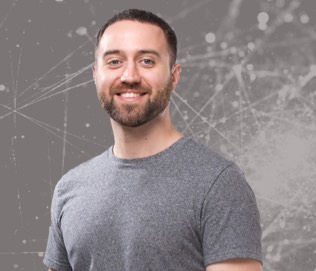 Jacob Hess
I'm a Network Engineer, Entrepreneur, and Air Force veteran who is passionate about computer networking, education, and high performance teams. I enjoy people, teaching, learning, business, and cutting edge technology.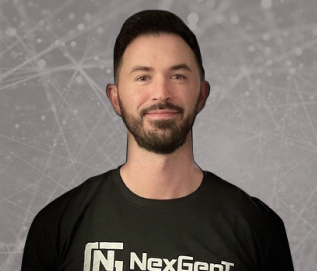 Pat Gorman
Pat Gorman, is a lover of all things tech-related & learning something new every day is his motive. Pat is a huge sports guy and plays soccer and hockey weekly. He enjoys teaching and spreading cybersecurity and other IT knowledge to the world. He holds quite a few IT certifications under his belt
Three Steps to Change Your Career

Submit an application.
Tell us about yourself and why you would like to start a new career in cyber security engineering or even level-up in the cyber security industry.
Through our ISA program, anyone is able to apply for the program because we offer $0 upfront costs. We cover your tuition upfront until you are in a job paying you USD $40,000 or higher in annual salary*. This makes our program more accessible and only allow the most determined and passionate applicants to be accepted. We only get paid when you land a job.
We are looking for determined, passionate, and highly motivated students with a deep passion for learning!
* If you currently have a job with USD $40,000 or higher in annual salary, your ISA payments will kick in after you finish our program.
F.A.Q
Frequently
Asked Questions
How much does the program cost?
NexGenT is on a mission to prepare our students for a career in cyber security and network engineering. We believe the Income Share Agreement is the best way to help people break into these careers without paying anything up-front. This allows us to focus on getting you results in the lucrative industry in cyber security and network engineering.
Under our ISA, you agree to pay back 10% of your gross income for 48 payments as long as you're making $3,333/month ($40,000 annual salary) or higher.
Your ISA obligations will be satisfied if you pay the payment cap or will be wiped out after 7 years of graduating from our program.
The base tuition for NexGenT's Cyber Security Program is $12,500 upfront.
Can I pay tuition costs upfront?
Yes, you can. Please contact us at admissions@nexgent.com.
Upfront tuition cost is $12,500. You can pay over the phone with a credit card or by check in the mail.
Does NexGenT help me get a job?
Our sole mission is to help prepare you and then aid you in landing your first job.
We focus on immediately finding you a job within 12 weeks of graduation through our career services team. Our career services team will be accessible to you from years 2-3-4 to help you become a six-figure cyber specialist quickly.