Subnetting is the process of dividing networks into smaller parts for security, organization, and logical grouping.
Subnetting provides IPv4 network addressing for all

systems on a network even though the available addresses i

n IPv4 have long since been exhausted.
Understanding subnetting's role in segmentation and
configuration makes it easier to work with and understand networking and network security topics in a greater capacity.
Subnetting is vital to configuring firewalls, Network Address Translation and Access Control Lists
Proficiency
in subnetting will make understanding, designing and troubleshooting network topologies intuitive .
How do we set ourselves apart?
Our way provides intuitive understanding of applied
subnetting versus rote memorization.
While many drift away from subnetting with IPv6
implementation, we acknowledge its continued utility in supporting network customization and segmentation, with a focus on application over theory.
OUR STUDENTS ARE HIRED BY TOP COMPANIES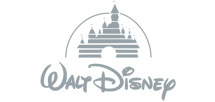 No cost. No commitment. Early access to our talent pool and curriculum.
Our partnership team will get in touch with you to discuss the next steps.