#LEVELUP YOUR CAREER IN I.T. WITH

NETWORK ENGINEERING
+ CYBEROPS TRAINING
Launch your career in 4 months vs. 4 years.

No previous IT experience or degree required.  
Your career in I.T. starts here.

#LEVELUP YOUR CAREER IN I.T. WITH

NETWORK ENGINEERING
+ CYBEROPS TRAINING
Launch your career in 4 months vs. 4 years.

No previous IT experience or degree required.  
Your career in I.T. starts here.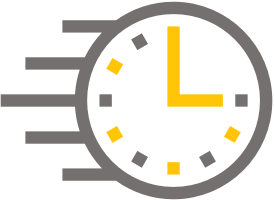 480 Hours
Real World Skills Training
WHAT YOU'LL GET
Obtain real
world training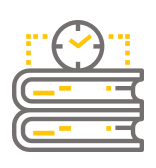 Flexibility
Completely self-paced to meet your schedule.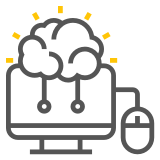 Mastery learning to ensure you gain in-demand skills
Follow a structured curriculum with built-in assessments and real-world portfolio projects.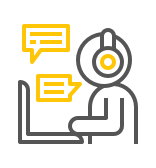 Live training and coaching
Our instructors and mentors hold weekly study sessions to ensure you don't get stuck.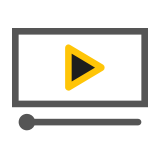 100% Exclusive
All the content was created specifically for Zero to Engineer students.

Full Stack Network Engineer
CAREER PATHS
Aim for your dream job
Computer Network Administrator
Computer Support Specialist
Network Operations Center Technician
Wide Area Network Specialist
Computer Network Technician
Full Stack Network Associate
Plan out your path in Network Engineering, and learn the skills needed to become job-ready! To begin, you will dissect the IT Industry, learn the available career options and build your career plan. You will then be guided through the most important foundational concepts and technical skills necessary to get started with full-stack networking. Get ready to skyrocket through the IT Industry and become a rockstar engineer!
FSNA Advanced Skills Training
A 100% skills-based block of study which prepares students for their upcoming projects and Full Stack Network Professional certification. In this training block, students will work to upgrade their existing FSNA network which they have already built to achieve FSNA certification. The new technologies being implemented are a router upgrade, NAT/PAT, IOS Firewall, and ACLs configuration, core switch upgrade, new VLANs, adding port-aggregation between switches, adding fiber optics for WAN connectivity, dual-router remote server network with EIGRP and HSRP, and lastly add another remote site with BGP connectivity across the private WAN. By the end of the FSNA Advanced Skills block student will be ready and eager to tackle the projects and all technical implementations that will be performed in FSNE Advanced Training!
Full Stack Network Professional
To earn the Full Stack Network Professional (FSNP) certification, students must first learn how to plan, design, implement and close out IT projects. Students will dive into real-world skills training and project-based learning with over 100+ hours of project build-out time. After building out these real-world projects students will also learn how to troubleshoot networks with common troubleshooting scenarios that are found in the field. To finally garner the FSNP certification students must pass their Skills Qualification Check (SCQ) proving they have the understanding needed to be an effective network engineer.
FSNP Project
The Full Stack Networking Project is designed to provide an understanding of a complete HQ/Branch network and the project build-out process. Students will learn how to plan, design, and implement their own Full Stack Network with a headquarters location and two branch offices. This project is performed locally on the student's computer and all configurations are completed using the Cisco Packet Tracer network simulation software. Cisco Packet Tracer is available for free from the Cisco Networking Academy.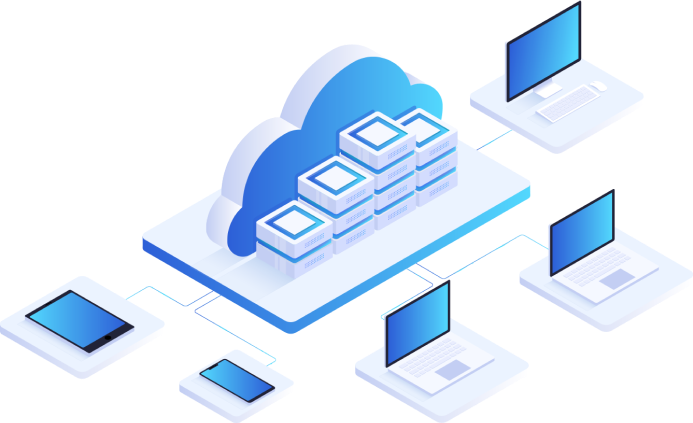 Cisco ASA SSL VPN Project
This project is based on a very common deployment: installation of a new dedicated firewall in the network. In this case, we need a more advanced internet edge device to provide better site to site VPN capabilities and also telecommuter support with Remote Access VPN.
Colo Data Center Project
Another common extension of the network is to add a hot-site for disaster recovery and redundant network services. A Co-located Data Center will provide us redundancy in our infrastrutcture as well as our storage and server environments in the case of a disaster.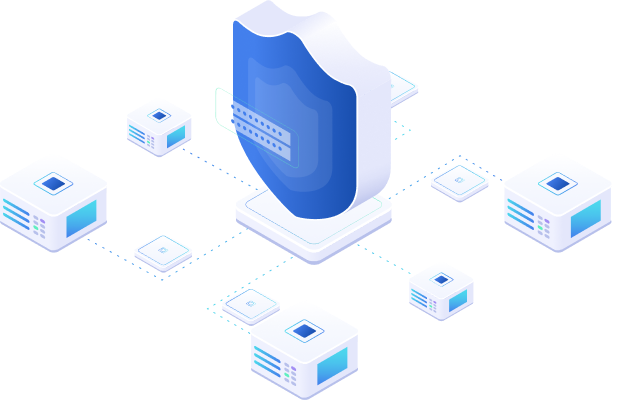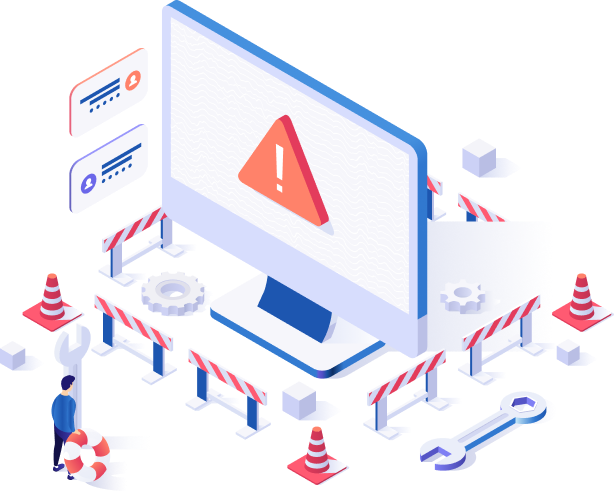 Troubleshooting Cisco IOS Networks
The Troubleshooting Cisco IOS Networks course is designed to give you real-world troubleshooting experience with reality-based scenarios and solutions. This hands-on approach to training is a super valuable asset as you work to become skilled in troubleshooting. The labs in this course are performed on Cisco IOS based routers and switches, using a wholistic approach, and troubleshooting layers 1 through 4 as we progress through the course.
Cisco Certified Network Associate
The Cisco Certified Network Associate (CCNA) certification is one of the strongest associate level IT certifications in the world and proves your ability to install, configure, operate and troubleshoot enterprise networks and Cisco IOS. CCNA certified professionals understand the most core and fundamental technologies related to network engineering, and are versed in the configuration and installation of Cisco routers and switches in a broad range of IT environments. In this course students are presented with a series of premium instructional videos and hands-on labs that teach all the knowledge and skills needed to pass the 200-301 CCNA exam, obtain your CCNA certification, and get on your path to becoming a rockstar engineer!
CompTIA Network+
The Network+ certification course is designed to help students prepare for and obtain the CompTIA Network+ certification. This is a comprehensive certification course that covers the five domains of study as presented in the Network+ N10-007 exam: Networking Concepts, Infrastructure, Network Operations, Network Security, and Network Troubleshooting and Tools. Students are presented with a series of lessons, labs, quizzes and practice tests that provide a complete learning experience and help the student prepare for the Network+ certification exam.
NGT Live!
Experience NGT LIVE! Dive into your first live IT conference with this premium experience. NGT Live was a live two-day virtual conference & career forum that brought together the IT community to share ideas and solutions to leveling up IT skills. The goal is to host an ecosystem-wide conference that was best in class, providing a platform where current and future industry leaders could network, educate, and learn from one another. And, to ensure we added the best possible value, we hosted a conference-wide career fair connecting hundreds of students with employers and jobs!
Server Virtualization & VMWare Course
This course is designed to help you understand how virtualization works at the fundamental level and how organizations of different sizes can take advantage of the capability. After covering the concepts and design, we focus on how you could build a VMware lab and access VMware products. Being able to play with the software and deploy it to learn the capabilities is essential. The deployment module walks you step by step through the process of deploy VMware ESXi and managing the virtual environment with VMware vSphere.

Cyber Security Accelerator
CAREER PATHS
Aim for your dream job
Computer Network Defense Analyst
Computer Network Defense Specialist
Computer Network Defense Security Engineer
Network Security Administrator
SECURITY OPERATIONS CENTER ENGINEER
Network Security Engineer
Network Security Engineer
Cyber Operations Technician
Cyber Forensic Specialist
Intelligence Operations Specialist
Cyber Security RISK ASSESSOR
NGT Academy Cyber Security Associate
This online training program provides students with a foundational understanding of the most important topics and concepts, as well as introductory labs, projects, and a cyber range. After completing the Cyber Security course students will use our courses and materials to obtain their NGT Academy Cyber award. During training students will complete over 25 virtualized labs that teach you in demand real world skills that prepare you for the job. Students are also exposed to a cumulative final project that tests them on all the applied learnings they have been taught during the course. After completing the project students then perform a virtual skills qualification check to obtain their cyber award from NGT Academy. During training students also work with our Career Services team for professional career coaching, technical and behavioral practice interviews and professional career maps and guidance check-ins. At the end of this module students will be tested on theory and upon completion receive their NCSA award.

CompTIA Security+
CompTIA Security+ is the first security certification IT professionals should earn. It establishes the core knowledge required of any cybersecurity role and provides a springboard to intermediate-level cybersecurity jobs. Successful candidates will have the following skills. Get hands-on training* in defensive and offensive cybersecurity, networking, systems, web technologies, and databases, and benefit from our CompTIA Partnership. Through immersive classes and a dynamic curriculum, you'll develop the fundamental skills to graduate from the program ready to use your knowledge in the workforce.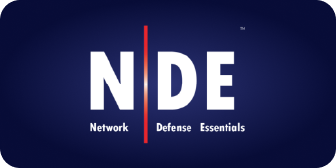 Network Defense Essentials
Network Defense Essentials is a first-of-its-kind MOOC certification that provides foundational knowledge and skills in network security with add-on labs for handson experience. The course includes 12 modules and optional upgrades to lab ranges covering fundamental network security concepts, including IoT, cryptography, and PKI.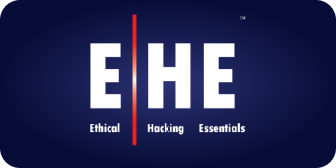 Ethical Hacking Essentials
Ethical Hacking Essentials is a first-of-its-kind MOOC certification that provides foundational knowledge and skills in ethical hacking with add-on labs for hands-on experience. The course contains 12 modules and add-on labs covering fundamental ethical hacking concepts, including emerging technologies like IoT and OT, cloud computing, etc.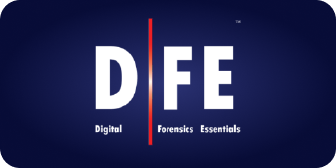 Digital Forensics Essentials
Digital Forensics Essentials is a first-of-its-kind MOOC certification that offers
foundational knowledge and skills on digital forensics with add-on labs for hands-on experience. Twelve modules cover the fundamental concepts of digital forensics, such as dark web forensics, investigating web application attacks, and more.
YOUR MENTORS
Guidance and motivation
Our programs are developed by prior U.S. military cyber instructors and expert cybersecurity field engineers. Following a skills-first and project-based learning approach, we build our programs with a similar format to how we trained in the military.
We work to instill a passion for I.T. and have incorporated many motivating factors into the curriculum. We also provide dedicated accountability through our student success team, and live weekly study sessions with our instructors and mentors.
It's time to #LevelUp!
GET CERTIFIED
9 Robust Certifications