FSNE:

Full Stack Network Associate
Description
This module is all about labs and obtaining your Full Stack Network Associate certification. In this module, we will configure and deploy a full stack network with all the most important technologies. You will configure the full stack network through robust labs and as a final step, you will perform your FSNA Skills Qualification Check (SQC) to obtain your FSNA Basic certification!

Introduction - 17 minutes
Welcome (1 min)

Welcome to the Full Stack Network Associate Module – It's time to become real-world skills certified!

Overview of the FSNA Basic (6 min)

In this lesson we will look at the FSNA Basic lab topology and better understand the certification and process to achieve it.

Technical Deployment Overview (10 min)

In this lesson we will cover more of the technical specifics of the FSNA Basic lab.
Core Switching & Routing - 60 minutes
Core Switch Basic Configuration (25 min)

In this lab, we will set up the basic configuration on our core switch. We can also use this basic configuration as a template for other switches and also routers.

VLANs, Access Ports & Trunks to Router (18 min)

And now let's configure our vlans and access ports. We will be using a router on a stick for routing inter-vlan routing in this lab so we will also prep a trunk port for the connection to the router.

Router LAN Configuration (17 min)

Now, let's set up the router on a stick!
Secure Remote Administration - 15 minutes
Configure SSH & Disable Telnet (15 min)

We began securing the connection to our VTY lines by adding an Access List on them. No, let's go ahead and provide encryption for our remote administration sessions over the VTY lines to further secure access to the management plane of our devices.
Hosts & Internet Access - 40 minutes
Connect Hosts to the LAN (11 min)

Since our LAN has now been deployed, let's connect some hosts!

DHCP for LAN Hosts (11 min)

Our LAN wouldn't truly be complete without DHCP services, so let's set up our dhcp pools For Data & Voice!

Internet Access & NAT Review (18 min)

In this lab we will set up our hosts and router for internet access. To become FSNA Basic certified you will not have to configure the NAT/PAT, IOS FW, or outside ACL; those pieces are already configured. However, you will be required to apply NAT to your inside networks and of course configure the Default Route!
Install a Second Switch - 18 minutes
Install Switch #2 (18 min)

Now we will install a second switch and configure it in its entirety from basic config all the way through vlans, access ports, and trunking. Since we are adding a second switch we will also go ahead and configure our core switch as a spanning-tree root-bridge, so that the core will always remain at the center of the spanning-tree topology.
Phones & Wireless - 33 minutes
Connect VOIP Phones (23 min)

In this lab we will connect our voice over IP phones and even deploy a bit of call manager express configuration on our router.

Configure Wireless (10 min)

And wireless is the last piece of the puzzle – let's set up our wireless LAN and SSID!
FSNA Certification - LevelUp!
Full Lab Configuration Review (7 min)

Now let's practice setting up the network from start to finish so that you will be prepared to obtain your certification!

Awarding Your Certification 

In this lesson, you will learn exactly how to complete your Skills Qualification Check and become certified!

Next Steps

Congratulations on completing the Full Stack Network Associate course – seriously this is an amazing milestone and achievement!
YOUR MENTORS
Guidance and Motivation
The program is created by engineering veterans who worked at Cisco, Arista Networks, top VARs, and in the U.S. Air Force. The founders have trained over 1000+ engineers for the military and built this curriculum from the ground up in order to make you job and mission-ready!
Over 40+ years of combined industry experience have been poured out into our Full Stack Network Engineering program to take anyone from Zero to Engineer in 14 to 24 weeks.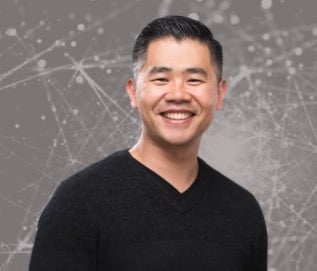 Terry Kim
Founder and CEO of NexGenT – I've worked in the IT industry for 15+ years before starting this company and have been fortunate enough to work for some amazing companies such as Cisco Systems, Arista Networks, and Dimension Data as a Network Architect/Systems Engineer. And my mission is to help you level up in Information Technology!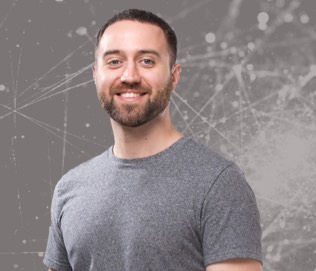 Jacob Hess
I'm a Network Engineer, Entrepreneur, and Air Force veteran who is passionate about computer networking, education, and high performance teams. I enjoy people, teaching, learning, business, and cutting edge technology.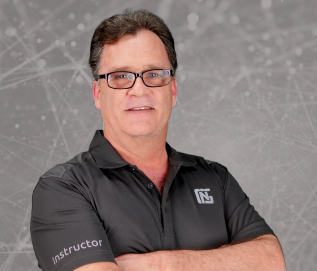 Bill Goodwin
20 years in the computer networking industry that has included campus enterprise and Service Provider backbone support.  Headed up the problem management team overseeing troubleshooting for all high profile issues at AT&T.  Began teaching Cisco networking as a Cisco Netacad Instructor in 2007.  My focus is to get students CCNA certified.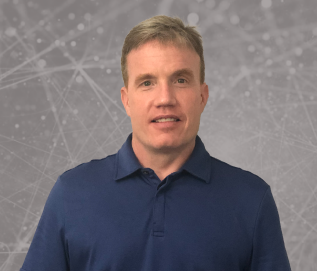 John Meersma
I am a Network, Collaboration, and Automation Engineer with a passion for helping others become their technical best. I have worked with and taught technology for over twenty years. Learning Cisco and becoming certified change my life. I am committed to helping others do the same.