FSNE:

Real World Network Engineering
Description
This module is all about giving you insights directly from the field. You'll learn how to think like an engineer and understand architectures and things to consider for network implementations. We will also dive into important engineer tools in this module, and wrap up with a dive into troubleshooting.
Introduction
Welcome (1 min)

Welcome to the Real World Network Engineering Module!
Think Like an Engineer - 85 minutes
Think Like an Engineer (58 min)

Get into the mind of a seasoned engineer and learn how to approach real-world tasks with an engineer's mindset.

IT Trends (12 min)

In this lesson we will take a look into current trends happening in Information Technology. It's always beneficial to be aware of the latest trends as trends may bring about opportunity!

Implementation Considerations (15 min)

Let's wrap up this section with a very practical lesson – important things to consider when implementing a network.
Managing Networks - 143 minutes
Network Management (34 min)

Learn what managing a network is all about and what to expect in a real Network Operations Center!

Syslogging (with Lab) (18 min)

We need to log everything that happens on our corporate network devices – this is how we do it.

Business Continuity & DR (6 min)

There's got to be a plan for keeping things running no matter what happens. Enter the worlds of Business Continuity and Disaster Recovery!

Configuration Backups (with Lab) (15 min)

We always need to have backups! Backups support our Disaster Recovery efforts and are always a primary part of sound network management and disaster recovery measures.

Upgrading Cisco IOS (with Lab) (25 min)

Upgrading the software on a device is simply a crucial thing to know for proper network management – let's learn how to do it.

Cisco IOS Licensing (with Lab) (20 min)

In this lesson we will learn how Cisco has structured their software licensing model for licensing the different features of Cisco IOS based network devices.

Reset & Password Recovery (with Lab) (25 min)

Some cool stuff: How to break into a Cisco IOS device (password recovery) and how to reset them to factory defaults
Tools - 85 minutes
Host Command Line Tools (18 min)

We can do so much from just a simple computer terminal window – here we go!

Engineer Software Tools (15 min)

Some of the best software tools to understand for networking… where? right here!

Additional Engineer Software Tools (52 min)

In this lesson we will cover a more exhaustive list of the best software tools that a network engineer can add to their tool set.
Troubleshooting - 103 minutes
Cisco Troubleshooting (with Lab) (36 min)

In this lesson we will look at troubleshooting methodologies and also dive into a couple of labs related to common problems with troubleshooting DNS and Internet Access.

Route Troubleshooting (with Lab) (13 min)

Now, let's do a lab where we troubleshoot our routers with troubleshooting routes and RIP.

Common Cabling Problems (21 min)

Let's learn about some problems we see in the world of cabling and the physical layer.

Common Network Problems (20 min)

There are quite a few common problems that come up in the world of networking. Let's look at some of them!

Common WAN Problems (13 min)

When there's a problem with the WAN everybody knows! Let's dive into some of the most common problems we'll encounter with troubleshooting WANs.
YOUR MENTORS
Guidance and Motivation
The program is created by engineering veterans who worked at Cisco, Arista Networks, top VARs, and in the U.S. Air Force. The founders have trained over 1000+ engineers for the military and built this curriculum from the ground up in order to make you job and mission-ready!
Over 40+ years of combined industry experience have been poured out into our Full Stack Network Engineering program to take anyone from Zero to Engineer in 14 to 24 weeks.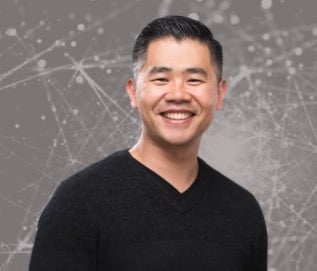 Terry Kim
Founder and CEO of NexGenT – I've worked in the IT industry for 15+ years before starting this company and have been fortunate enough to work for some amazing companies such as Cisco Systems, Arista Networks, and Dimension Data as a Network Architect/Systems Engineer. And my mission is to help you level up in Information Technology!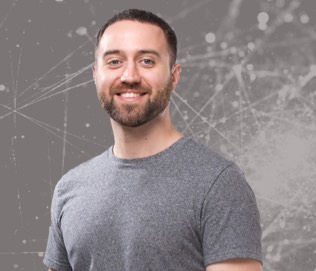 Jacob Hess
I'm a Network Engineer, Entrepreneur, and Air Force veteran who is passionate about computer networking, education, and high performance teams. I enjoy people, teaching, learning, business, and cutting edge technology.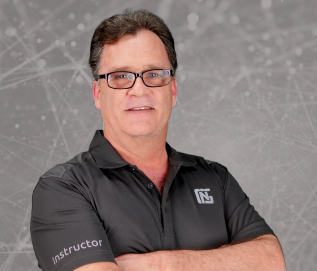 Bill Goodwin
20 years in the computer networking industry that has included campus enterprise and Service Provider backbone support.  Headed up the problem management team overseeing troubleshooting for all high profile issues at AT&T.  Began teaching Cisco networking as a Cisco Netacad Instructor in 2007.  My focus is to get students CCNA certified.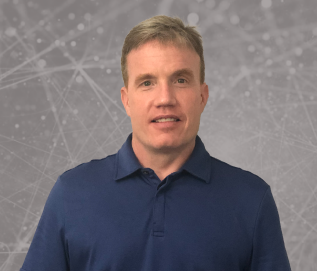 John Meersma
I am a Network, Collaboration, and Automation Engineer with a passion for helping others become their technical best. I have worked with and taught technology for over twenty years. Learning Cisco and becoming certified change my life. I am committed to helping others do the same.